How to Keep Residents Active
in Your Facility
Interested in keeping your residents active in and around your facility? Consider adding resident-run clubs to your activity calendar.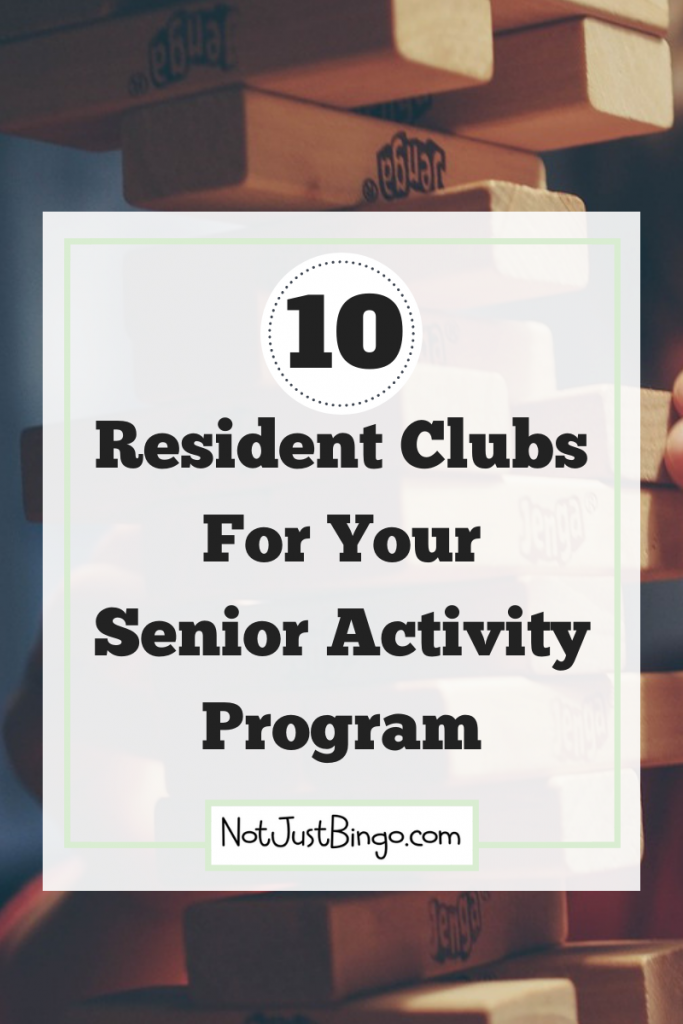 Resident clubs are simply activities in which the residents lead the activity themselves, like a Chess Club, Poker Club, or Bridge Club. Typically, activity staff and volunteers only have to set up the activity for the residents, unless the activity requires more assistance, like a Baking Club or Sewing Club. Resident clubs are easy to set up and administer. Here are a few tips:
> Be sure to invite residents to join the clubs. At your monthly Resident Council meeting, inform residents of the times and places of upcoming clubs.
> Add clubs that will be successful. For example, don't add a Bridge Club if you have only two residents who are interested in playing.
> Have clubs that allow residents to participate in daily life skills. Recruit interested residents to water the flowers in your facility or set the table in the Dining Room.
> If you are adding several clubs at one time, host a Resident Club Rush. At the rush, tell residents about all the different clubs and ask them to sign up for the clubs that they want to join.
> Encourage voting for club leaders. To keep your resident club going, request the club to assign one of the residents to be the club leader. This leader can be your liaison to the club and can keep you informed of their club activities and their need for supplies.
> Provide clubs that allow residents to help out with small odds and ends around your facility that make them feel useful. Here are ten to get you started:
1. Birthday Card Club. Encourage residents to either make or sign resident birthday cards each month. Additionally, consider having them make or sign birthday cards for your volunteers.
2. Flower Club. Persuade residents to look after the flowers in and around your facility by helping with the watering and pruning.
3. Welcome/Hospitality Club. Invite residents to make welcome baskets for your new residents, or make fun flower arrangements for residents returning from the hospital.
4. New Resident Mentor Club. Recruit some of your friendliest and most active residents to become fun "mentors" for new residents. Mentors can show the new residents around your facility, check in on them from time to time, as well as invite them to activities.
5. Library Club. Find your book-loving residents to help maintain a facility library (or bookcase). The residents can brainstorm ways to gather book donations from others.
6. Newsletter Club. Recruit residents to create a fun newsletter for your facility that can be distributed easily to your residents.
7. Garden Club. Similar to the Flower Club, invite residents to maintain the plants that are inside and outside of your facility.
8. Volunteer Club. Encourage residents to volunteer to help other residents, like sitting and reading to bedridden residents.
9. Magazine Club. Invite residents to be in charge of your facility's magazine collection. Have them stop by residents' rooms to pass out the magazines. In addition, encourage the club to come up with a plan of action to request old magazines from libraries and other institutions.
10. Audio/Visual Club. Find interested residents to be in charge of receiving borrowed audio books, tapes, and DVDs from your county library that are for the temporary use of your facility's residents. The club members also can be in charge of collecting the borrowed items from the residents before packaging them to be shipped back to the library.