How to Target Activities Toward Couples
Without Alienating Others
While senior facilities have an abundance of residents who are single – whether divorced or widowed – there are also a fair amount of couples who can benefit from having tailored activities just for them. So how do you plan activities for your couples?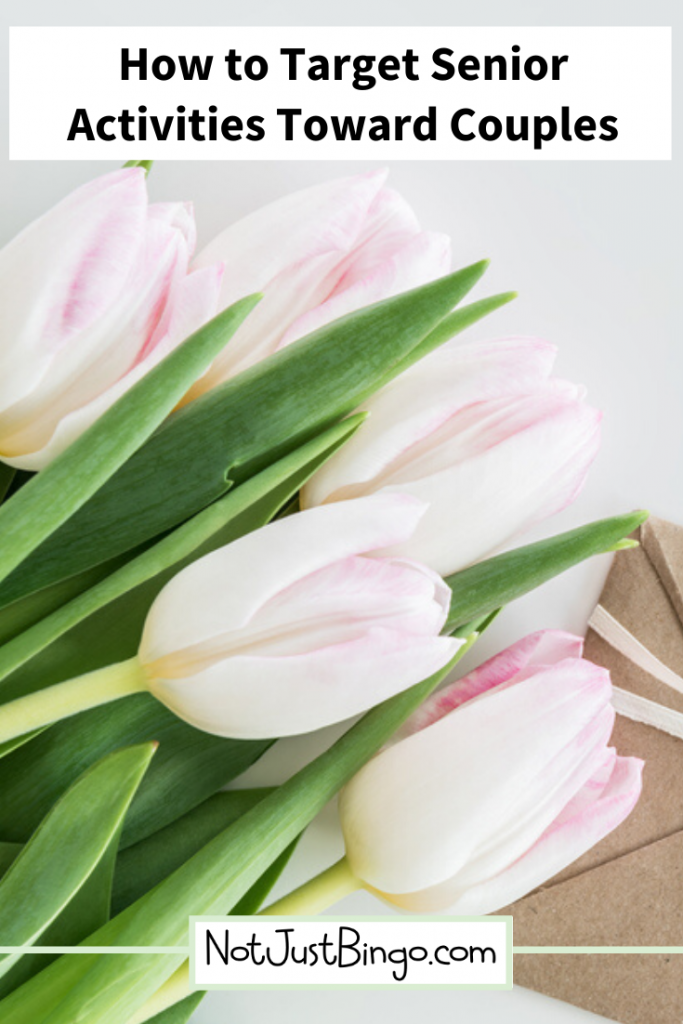 Keep your facility's couples in mind when you plan fun activities each month. Here are a few ideas when scheduling activities for them:
1. Schedule a Date Night – but just don't call it a Date Night. Instead of singling out your couples, plan a Date Night activity for everyone. For example, plan a dinner trip to a nice restaurant or organize a Champagne Picnic in your backyard that is open to all residents. During the activity, you can encourage your couples to separate from the group (e.g., sit at their own table in the restaurant or sit two rows behind everyone else at the movie theater). The key is to provide a potential Date Night experience in a general activity.
2. Create a Couples Club. If your facility has a large amount of couples, consider starting a Couples Club, in which couples can pick and choose their own activities. The main difference between an activity in a Couples Club and a general activity is that in a Couples Club you can refer to Date Night as Date Night. Again, even though members gather and travel as a group when they leave the retirement home or nursing facility, they are able to separate a bit once they arrive at the destination. In addition, to keep things fair, why not start a Singles Club? More retirement communities are providing matching services in which residents fill out questionnaires to be matched with other residents with similar interests.
3. Coordinate In-House Activities that Appeal to Couples. Coordinate more dances and balls to provide in-house entertainment for those couples who want to stay close to home. Just be sure to keep your single residents from feeling left out by providing plenty of volunteers for dancing opportunities.
4. Celebrate Singles and Couples. Celebrate the momentous events in the lives of all your residents, including birthdays and wedding anniversaries. But don't stop there. Honor your former teachers and police officers. Pay tribute to your former bus drivers and lawyers. Believe it or not, there is a holiday for just about everyone – so celebrate!