Can you use a few more fun activity ideas for your monthly activity calendars?
Then check out the Not Just Bingo membership, and get access to lots of fun creative activity ideas that can be found in our 4 activity calendars each month…
With the membership, you'll have access to ideas in these 4 activity calendars: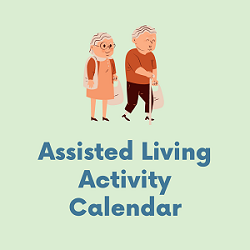 Specialized Activity Calendar (with membership)
Assisted Living Activity Calendar
Schedule fun activities that work well for your general population that allow you to celebrate unique observances, like hosting a Wedding Couple Contest for residents to decorate peg doll wedding couples on World Marriage Day, participating in a Love Trivia activity on Love Reset Day, or even crafting Strawberry Flowers on National Strawberry Day.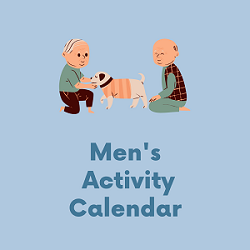 Specialized Activity Calendar (with membership)
Men's Activity Calendar
Don't forget about the men in your facility. For instance, organize interesting discussions, like a discussion asking Is It O.K. to Flirt? during International Flirting Week. In addition, provide unique special events for the men, like inviting the men to participate in a Curling Practice activity to play the game of curling on Curling Is Cool Day.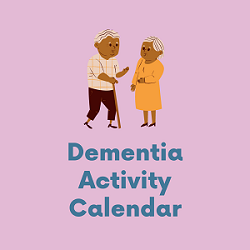 Specialized Activity Calendar (with membership)
Dementia Activity Calendar
Provide specialized activities for your residents with dementia that are fun, yet meaningful. For instance, as a fun craft activity, invite residents to assemble Oil Suncatchers on Weatherperson's Day, or as a bedside activity, assist your resident with assembling Cross Bird Feeders using Cheerios cereal and pipe cleaners on Ash Wednesday.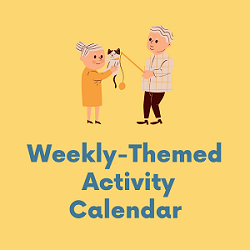 Specialized Activity Calendar (with membership)
Weekly-Themed Activity Calendar
Create fun activities for your residents by providing weekly themes. For example, during Hail to the Chief Week, as a lower-functioning activity, invite residents to participate in a Cleaning Coins activity to clean pennies and other coins, or during Be My Sweetie Week, host a special event like a Valentine Dessert Party for residents.
We now offer 2 types of memberships:
MONTHLY and ANNUAL
Monthly Membership: $24/month
 (cancel at any time)
  Allows you to try Not Just Bingo without a long-term commitment
  Provides easy cancellation without paying for unused months
  Provides flexibility to cancel and re-subscribe later
  Offers 2 months of activities (current month and following month)
  Can easily upgrade to annual membership
  Automatically renews as a recurring monthly payment until cancel
Annual Membership: $192/year
(equates to only $16/month when pay for the full year)
  Makes billing easier as there is only one charge for the whole year
  Much cheaper per month than if paid monthly (4 months free)
  Allows 2 ways to pay: credit card or invoice 
  Offers 3 months of activities (current and following 2 months)
  When upgrade, will receive refund of last monthly payment
  With credit card, automatically renews annually until cancel
  Invoice members can mail us a check for payment
  Annual Member Bonus: The Daily Bulletin newsletter
**Maryland customers will have a 6% sales tax added to the total.