How to Celebrate Anniversaries
at Your Facility
Be sure to honor the couples in your facility by recognizing their wedding anniversaries.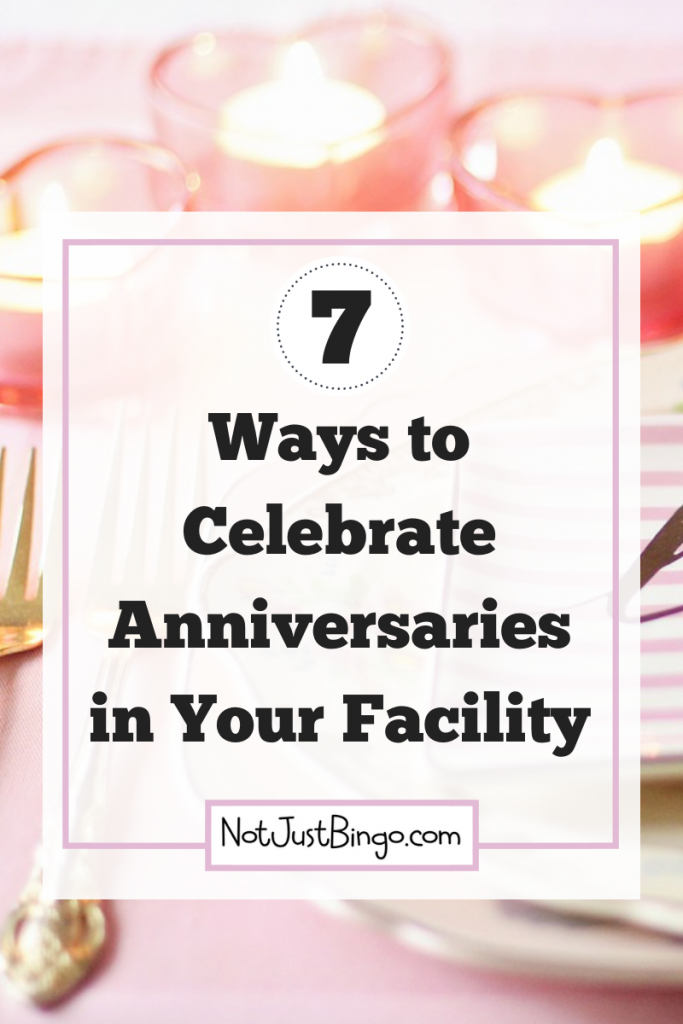 Celebrate the anniversaries of your facility's couples by planning fun activities that highlight their special day while also involving your other residents. Here are 7 ways you can celebrate at your facility:
1. Anniversary Card. On the day of the anniversary, present the couple with a beautiful anniversary card or an online custom-made card (by greetingsisland.com) and have all the administrators sign it with their well wishes.
2. Anniversary Dinner. Coordinate a special dinner for the happy couple. Ahead of time, find out their favorite foods so that the chef can prepare a few of them.
3. Vow Ceremony. If your couple is willing, organize a vow ceremony for the two lovebirds to renew their vows in front of friends and family at your facility.
4. Anniversary Cake. Order a special anniversary cake for a cake-cutting ceremony in your Dining Room at the end of the couple's anniversary dinner.
5. Anniversary Frame. Encourage your facility's administrators to splurge on a custom anniversary frame to present to those celebrating milestone anniversaries. Contact family members to send you wedding photos that can be used for the frame.
6. Bridal Shower. A few days before the anniversary – especially if it's a monumental one – host a fun bridal shower for the ladies of your facility featuring fun shower games and cake tastings.
7. Bachelor/Bachelorette Parties. The evening before the big day, plan a few parties: a fun bachelor party for the men (e.g., poker night, game night, or a trip to Hooter's) and a fun bachelorette party for the ladies (e.g., a ladies' night dance party or a tea party).