How to Start a Book Club for Seniors in Your Assisted Living Facility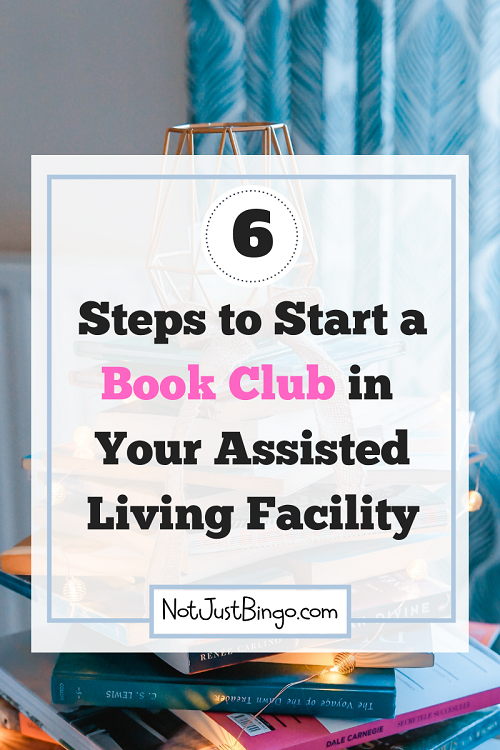 Do you have residents who would be interested in participating in a Book Club? If you do, then keep reading to learn the six steps to get a fun and meaningful Book Club started in your assisted living facility today!
1. Schedule an Initial Book Club Meeting. Host an initial meeting, and invite residents who are interested in joining your Book Club to discuss the types of books that they would like to read (e.g., mysteries, John Grisham books, classic novels, etc.). In addition, set a timeframe for how often members will meet to discuss a pre-selected book (e.g., once a month).
2. Contact Your Library System. Once your members have selected a book, reach out to your local library system to get enough copies of the book so that your interested residents can read the book at the same time. If possible, have the library system locate large-print books and ship them to your senior facility. If shipping is not an option, see if they can gather all the books at one location for you to pick up.
3. Check-in With Residents. After all the residents have received the book to read, check in with them periodically to see how they are doing. Get a sense of whether all the participants will be ready to discuss the book at the selected time, or whether more time is needed.
4. Prepare Discussion Questions. Brainstorm discussion questions that residents can easily answer, like what they liked most and least about the book, which characters they identified most with, and what places in the book they would like to visit.
5. Plan a Themed Snack Menu. Coordinate with Dining Services to plan a snack menu that relates to the book that you are reading. For instance, if reading the classic novel Little Women, then serve pickled limes. (Amy loved eating pickled limes.)
6. Host the Book Club Meeting. Encourage your Book Club members to meet to discuss the book that they read. Serve the themed snack menu for residents to enjoy during the discussion.
Bonus Step: Before the meeting, schedule a craft activity for your facility's Craft Club to make gifts that can be given to your Book Club members for their participation, like paper bookmarks or beaded chains that can be attached to reading glasses.