How to Get Your Assisted Living Residents
Using Your Facility's Library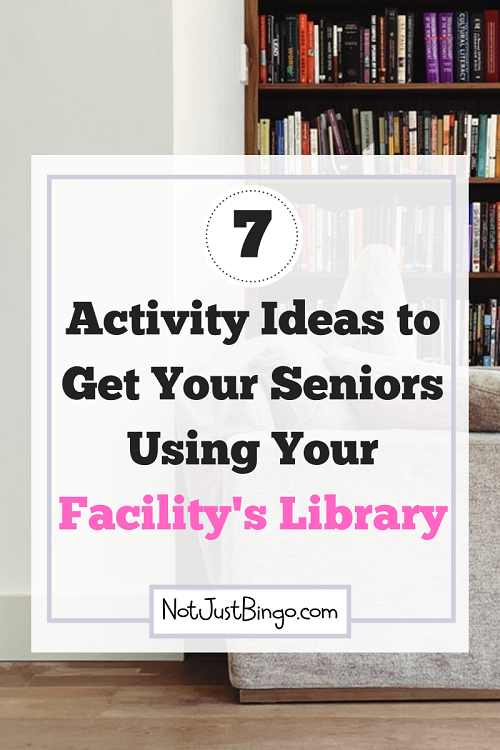 Are your assisted living residents walking past your facility's library every day without using it? If so, then try out a few of the ideas that are listed below to get your residents using your facility's library today!
1. Plan an Open House. Give a tour of your library, showing residents the kinds of books and resources that they have access to. Serve wine and cheese at the event to entice more residents to join the activity.
2. Invite Speakers. Contact your county's historian to schedule free (or nominal fee) talks each month, where they can speak to your residents in the cozy setting of your library.
3. Start a Book Club. Begin a Book Club in your facility, where residents read the same book before discussing it. Contact your local library system to get several copies of the book so that your interested residents can read the book at the same time.
4. Organize a "Meet the Author" Event. Have any of your residents or any of their family members ever written a book – perhaps a cookbook? If so, then host a fun event where the resident or family member reads an excerpt of their book to your residents. If, however, you don't have any authors in your facility, then contact your local library to see if they know of any local authors who would be willing to stop by to speak to your residents about their book.
5. Schedule a Weekly Reading Activity. Organize a weekly reading activity in your library, in which you pick a large-print book off the shelf and go around the room having residents read passages from the book. Each week pick a different book or short story for residents to read out loud.
6. Host a Literary Tea. Invite your literature-enthusiast-residents to attend a monthly literary tea, where you serve tea and cookies while discussing a popular novel.
7. Play Library Bingo. Well, this is definitely one way to get more people into your library – play bingo. Instead of playing a typical bingo game, in which you call numbers for residents to find on their bingo card, create library bingo cards that have descriptions of different types of books. To play the game, simply provide residents with a pen to mark their bingo card when they have found a book in your library that matches a book description on their card. (An example of a library bingo card.)