How to Plan a Full Moon Nightcap for
Your Senior Residents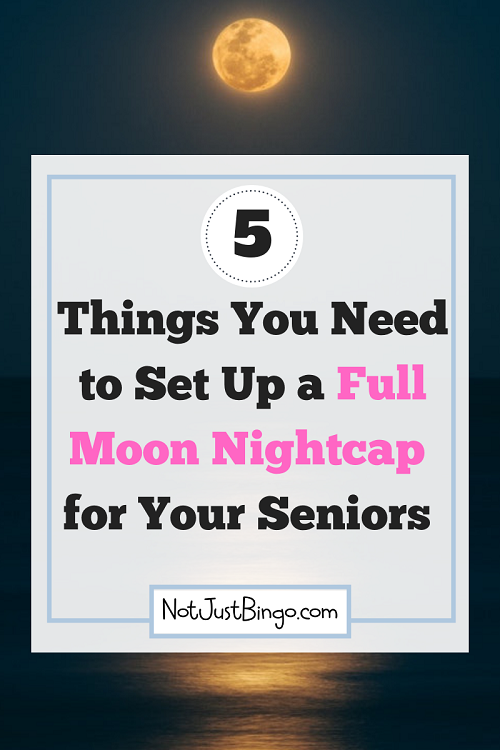 Do you have fun activities that are based around the full moon each month? If not, then here's an idea to plan for your senior residents for the next full moon – a Full Moon Nightcap.
Invite residents for a fun evening nightcap in your facility each month on the night of the full moon right before they go to bed. In order to provide a successful nightcap, there are five elements that you want to have:
1. Cocktails. Serve nonalcoholic cocktails and drinks at your nightcap, like moon milk (cow's milk with cinnamon and honey). To help residents fall asleep faster, serve chamomile tea.
2. A View of the Moon. Set up a telescope and chairs along a large picture window in your facility for residents to gaze out to look at the full moon. Be sure to set out warm cookies to persuade residents to stop by the window and take a look.
3. Food. Provide moon-related snacks for residents to enjoy, like moon-shaped cookies or even cheese, since we all know that the moon is made of cheese.
4. Stories. Read a mystery story to residents in honor of the full moon. Beforehand, borrow a few mysteries from your local library so that you can read a few passages.
5. Music. Play relaxing music in the background to help residents become more comfortable and restful. Consider playing a few tunes that relate to the moon, like Frank Sinatra's song "Fly Me to the Moon."