How to Create Fun Spring-Cleaning Activities
for Your Senior Residents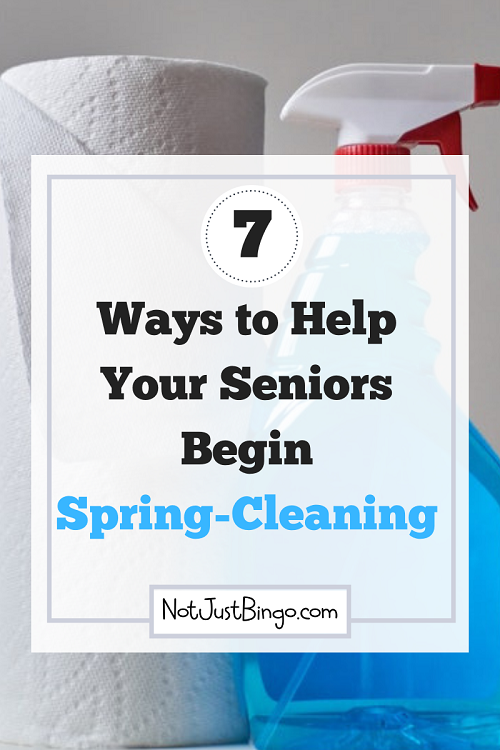 Is it time for a little spring cleaning in your senior facility? Then assist your residents with getting rid of the old and welcoming in the new with fun and simple spring-cleaning activity ideas. Here are a few to get you started:
1. Host a Wheelchair (and Walker) Wash. Plan a day to have a wheelchair wash in your Activity Room where staff members and volunteers use spray cleaners and paper towels to wash and wipe down your residents' wheelchairs and walkers. In order to get more residents to stop by for the activity, play big band music and set up a snack center to pass out warm cookies and fresh juice for residents to enjoy as their wheelchairs and walkers are being cleaned. (Because this activity is needed more than just once a year, consider making this fun activity a quarterly event.)
2. Throw a Swap Party. Encourage residents to clean out their closets and drawers. Then invite them to bring a few items that they no longer want and swap them with other residents at a fun Swap Party in your Activity Room. Be sure to lay down a few rules before the swapping begins, like "Once you swap, the item is no longer yours!"
3. Schedule Organizational Crafts. Persuade residents to get organized for the new season by participating in fun craft activities where residents can create organizational items, like covering an empty cereal box with pretty scrapbook paper to create a bin for their magazines, papers, or puzzle books.
4. Plan an Art Session. Help residents makeover their rooms for spring by setting up an art activity, in which residents can make spring-themed artwork for their walls. Supply residents with canvases and paint to create abstract art, or have an artistic volunteer sketch pictures on each of the canvases for your residents to fill in with paint.
5. Organize a Spring Fashion Show. Recruit staff members to help residents go through their belongings to wrap up last season's clothes and items to either place in the back of their closets or give to family members. Then have staff members assist residents with picking out spring attire to wear for a fun fashion show, therefore encouraging residents to begin wearing their colorful clothes and to put away their winter wear.
6. Arrange a Photo Session. Use this time to get new photos of your residents for your administrative files. Simply set up a "photo booth" in your Activity Room, and encourage all your residents to stop by throughout the day to get their picture taken.
7. Set up a Donation Drive. Invite residents to donate the items that they no longer want to a local charity. Here are a few steps to take when planning to donate items from your residents:
Step #1: Create Donation Bins. Save the large cardboard boxes that come through your facility, and have residents turn them into donation bins by wrapping them with colorful wrapping paper. Set the finished bins throughout your facility to collect donated items, but be sure to create several different bins to collect various items like clothes, toys, and books.
Step #2: Pick the Charities. Host a Resident Meeting, and ask residents to vote on which local charities (e.g., homeless shelter, Boys' and Girls' Club, etc.) should receive the collected donations. Make signs to place on each of the donation bins, specifying which charities receive the donations.
Step #3: Host a Donation Day. Pick a Saturday morning, and encourage staff members and residents to stop by to drop off their donations. (Beforehand, send out flyers to family members, encouraging them to do a little spring cleaning in their own homes, and to donate those items to your donation bins.)
Step #4: Schedule a Visit. Plan a day to take your residents to drop off the donations at the charitable organizations. If possible, before your visit, arrange to meet with the charity's contact so that they can speak with your residents and give them a brief explanation about what will happen to their donations and how those donations will help the community.