7 Types of Cognitive Activities
for Your Senior Residents
Providing cognitive activities in your activity program each day is important to keep your senior residents engaged, mindful, and alert.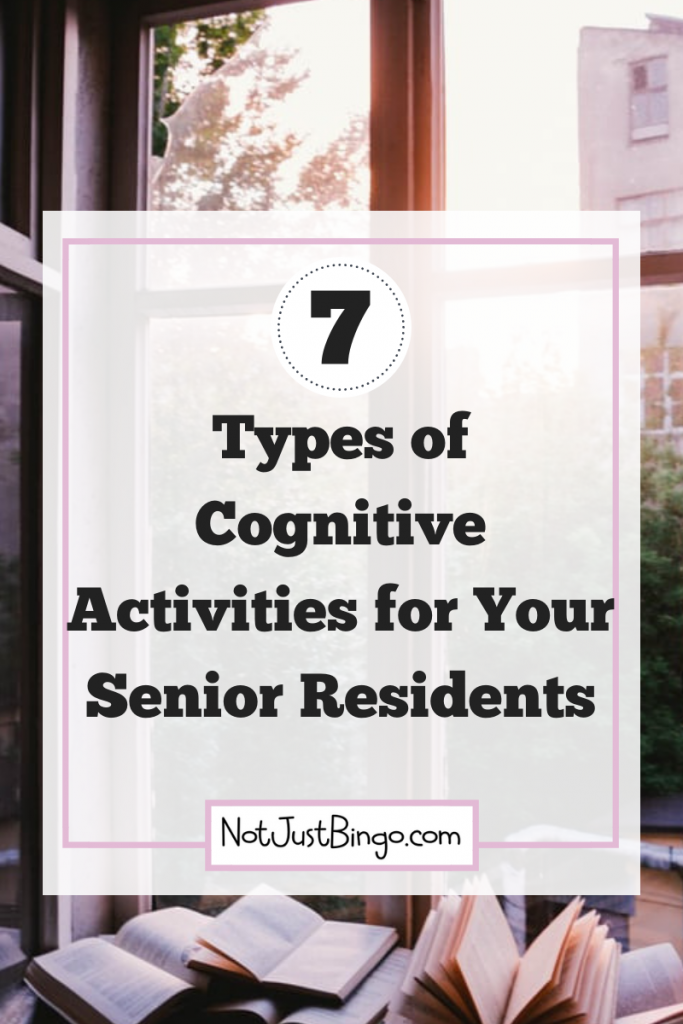 Here are 7 types of cognitive activities that can be used as one-on-one activities or group activities for your residents:
1. Perception. Get your residents reading and comprehending by having them read passages or chapters of books in a Book Club. Share pictures of abstract art with your residents for them to discuss.
2. Tactile. Offer fun craft projects for your residents to complete that allow them to improve their hand-eye coordination. Set up fun and easy science experiments for your residents to conduct.
3. Judgment. Create interesting discussion activities featuring current events or hot-topic editorials from your local newspaper. Invite residents to decide what they would do during a fun game of "Would You Rather?".
4. Reminiscence. Pass around objects or photos of objects for residents to identify and explain how they used to use them, like old kitchen appliances. Host reminiscing sessions for residents to recall memories and special events from their lives, like marriage and child birth. Check out our article How to Provide Reminiscing Activities for Your Residents With Dementia.
5. Reasoning. Pass out easy-to-do math quizzes for residents to complete and turn in for a prize. Coordinate a Jigsaw Puzzle Club or keep a table that has a jigsaw puzzle on it for passersby to work on at their leisure.
6. Visual. Hand out magazine photos for residents to observe and create stories based on the pictures. Invite residents to bring family photos to show off and describe to others.
7. Knowledge. Schedule new games for residents to learn, like new card games or a new way to play poker. Recruit residents to lead a how-to class or give a lecture about something they know.