How to Include Community Outreach Activities
in Your Activity Program
Would you like to connect your facility's residents with members and groups within your community? It's fairly easy to do if you take a few key steps.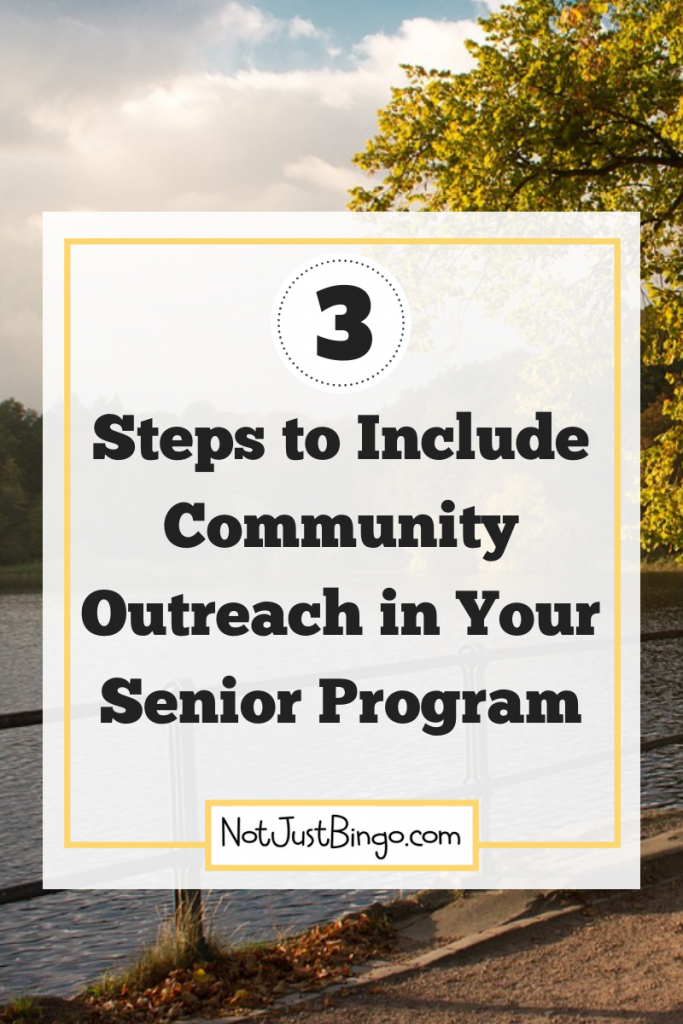 Whether it's the nearby senior center, a neighborhood environmental club, or a local homeless shelter, there are lots of opportunities to get your residents involved in your community. Here are 3 steps to get you started:
First, consider starting up a resident club in your facility that focuses on giving back to the community. For example, if your facility does not already have a Red Hat Ladies Club, start one. Once formed, encourage your club members to have activities that are community-based. For instance, during the holidays encourage your Red Hatters to host a toy or coat drive in which other residents or family members can donate their unused coats or new toys. Then, plan an outing in which you take the Red Hatters to a local charity facility to donate the collected items.
A second step to connect with your community is to actively find a need in your community and coordinate a way to fill that need. If, for example, your facility is located near a local boys' and girls' club, consider coordinating intergenerational activities like Reading Buddies, in which the girls and boys bring books to read to your residents. If, however, you cannot readily locate a need in your community, sign up for any local newsletters or newspapers. Receiving local bulletins on a regular basis can guide you as to what is going on or what may be needed in your facility's community.
A final step that will help you include community outreach activities into your activity program is to involve your facility's existing resident clubs. Actively recruit members of those existing clubs in your facility to take on some community-based projects. For example, encourage your Sewing Club to make stuffed animals for the local children's hospital or have your Baking Club put on an annual Bake Sale to raise money for your local community center. Overall, while it may take some time to bridge the gap between your residents and your community, it will be well worth the effort.