How to Incorporate Current Events
Into Your Activity Program
Provide interesting activities for your higher-functioning residents by learning how to incorporate current events into your activity program.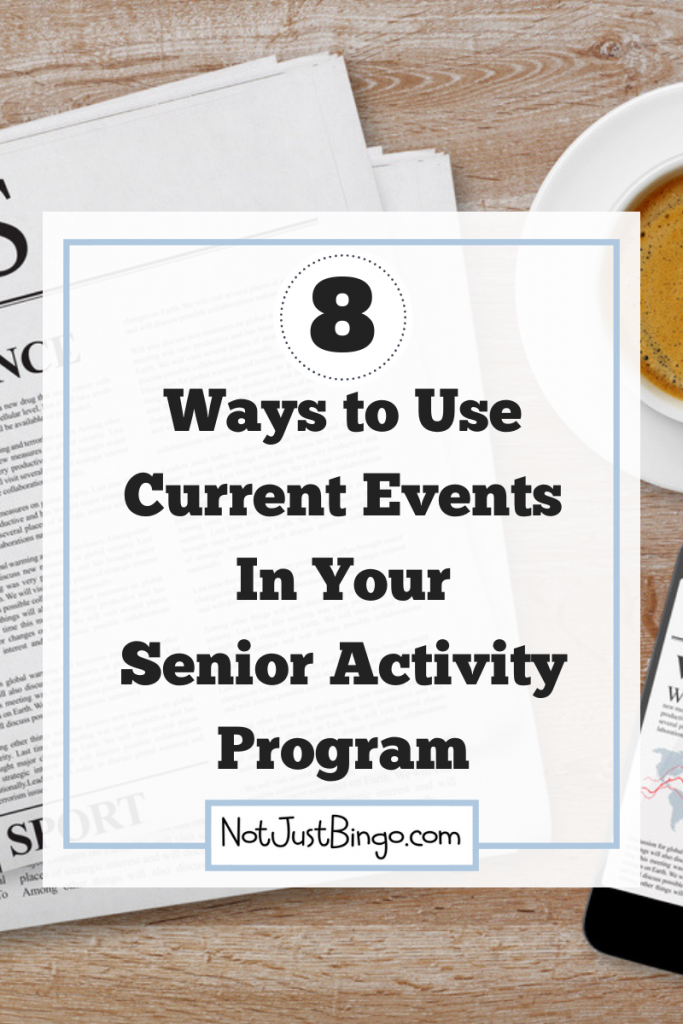 Use everyday current events as a basis for some of your activities with your higher-functioning residents. Here are a few ideas:
1. Morning News. Provide an interesting early morning News & Coffee activity for your early-risers in which a staff member reads your local newspaper's headlines.
2. Political Debate. With all of the political news shows on television, pick one to watch and comment on. Invite residents to weigh in on the debate by giving their opinions after listening to both sides of the television commentators.
3. Compare & Contrast. Pick a hot topic today and ask residents to compare and contrast how the issue today is similar or different to the same issue back in the 1950s and 1960s.
4. Sports Junkies. Host a fun sports junkies activity for your sports lovers to talk about one of your local professional sports teams. Consider hosting a fun party to watch one of the local professional games on television.
5. Science & Technology. Skim through your local newspaper's technology pages to find topics that will be of interest to your residents. Host a Technology Talk Social for your residents to discuss the latest technological advances. Borrow a few technological devices from other staff members to show residents how to use a tablet or smart phone.
6. Theater Talk. Review the culture section of your newspaper to find plays that are coming to your area. Start a discussion about the plays that your residents have seen. In addition, look for free cultural events and chit chat with your residents about attending.
7. What's New? For your really up-to-date residents, read through your newspaper's style section to find information on what's new and trending. Begin a discussion about the latest fashions and trends.
8. Comic Read. Place copies of your newspaper's comic strips on tables in your Activity Room for residents to stop by and read. Provide cookies and juice.