How to Add Early Morning Activities
Into Your Activity Program
Each senior facility has certain residents who wake up hours before breakfast and are looking for things to do. So how can you accommodate your early risers?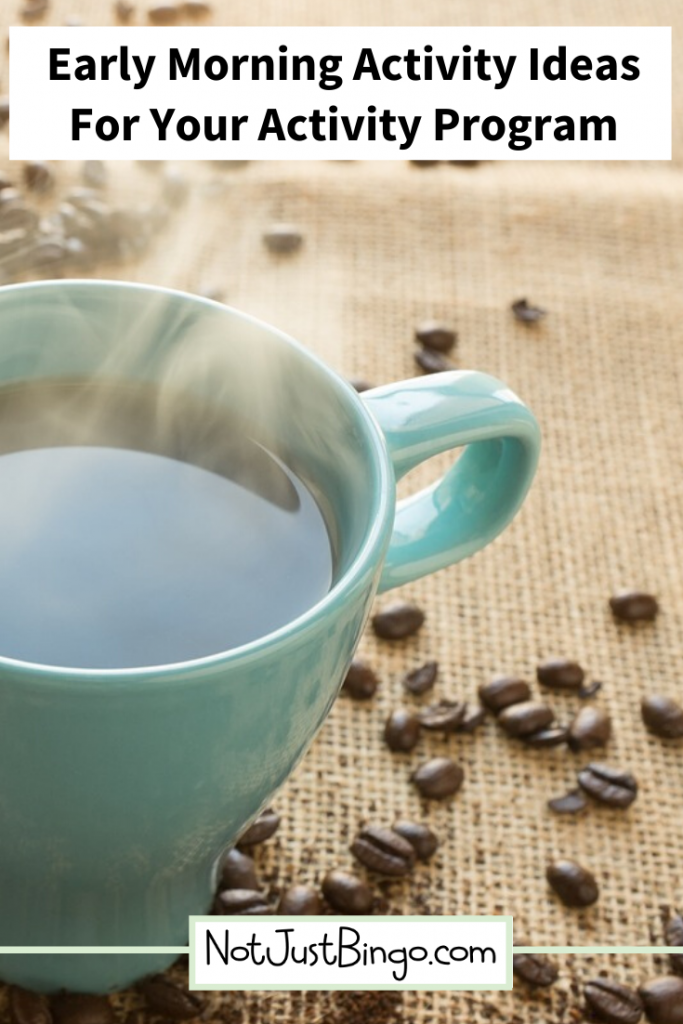 Consider implementing a few independently run early-morning activities for your residents. Here are a few to get you started:
Coffee & News. Invite residents to come to your Activity Room for fresh coffee and news. Coordinate with Dining Services to set up a large thermos of coffee, along with cups, sugar, and cream. Be sure to have a few copies of the day's newspaper delivered for the residents to read.
Early Morning Stretch. Have a stretch exercise CD available for early risers to watch in your Activity Room.
Walking Club. Encourage able early risers to walk the hallways to get in some exercise while the hallways are still empty.
Bible Study Club. Recruit interested residents to form a club to gather and study the Bible together.
Meditative Music. On a particular day each week, play soothing meditative music in your Activity Room for residents to enjoy.
Morning Spirituals. Play a spiritual hymns CD for residents to sing or hum along.
Juice Bar. Coordinate with Dining Services to set out pitchers of various juices for residents to help themselves. Each week, feature an exotic juice, like pomegranate juice or mango juice.
Bagels & Cream Cheese Party. Work with Dining Services to provide a bagel and cream cheese platter in your lobby area for residents (and staff) to enjoy.
Early Morning Puzzles. Set out copies of word games and crossword puzzles for residents to do on their own.