How to Create Fun Afternoon Socials
for Your Residents
Although afternoons may be nap time for some, try to liven up your facility around two or three in the afternoon with fun afternoon socials.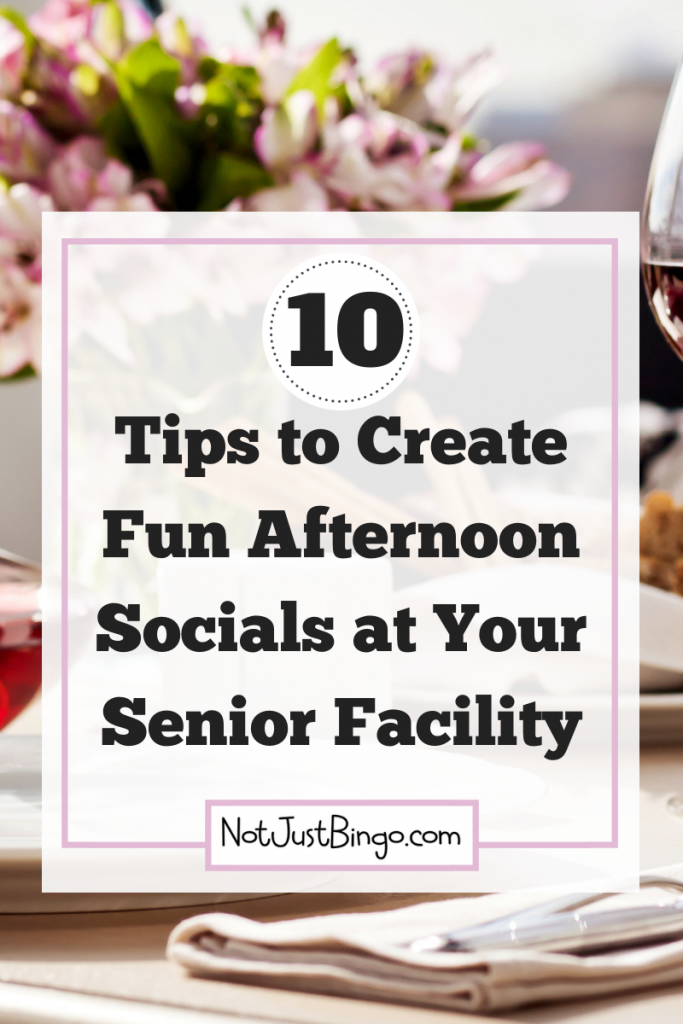 Here are a few guidelines to follow while trying to create fun afternoon socials for your residents:
1. Use unique themes. Get your residents excited to check out the "Magic Show Social" or the "Recycling Social."
2. Serve food. Because residents may get a little hungry around this time, be sure to serve a light snack and juice to your residents.
3. Get your residents up and moving. Use this time as an easy way to get your residents to exercise (without it seeming like exercise). For example, have a Shuffleboard Tournament Social or a Basketball Skills Social, in which residents have fun competing against one another while moving their muscles at the same time.
4. Include staff. Set aside a day each week when staff members are encouraged to come out to mingle with residents at the afternoon social. For example, each week host a Vaudeville Show Social, in which different staff members volunteer to share their talents with the residents.
5. Play games. Set up fun games for residents to play while at the social. For instance, host a Trivia Game Social, in which the men compete against the women.
6. Play music. Encourage toe tapping as you play fun music for your residents to listen or dance to. For example, consider hosting a fun Ol' Blue Eyes Social, in which you play Frank Sinatra tunes for residents to enjoy.
7. Set up a monthly social welcoming new residents. Recruit new residents to attend your afternoon socials by coordinating a monthly New Resident Welcome Social.
8. Make the social the same time each day. It will be easier to get residents coming back for more if they can expect a fun afternoon social at the same time each day.
9. Use the social as a time to reminisce. Arrange socials that allow the residents to reminisce, like a "What Is It? Social," in which you pass around downloaded pictures of antiques for the residents to guess the antique.
10. Celebrate birthdays and holidays. Organize a fun Birthday Party Social each month to honor the residents with birthdays for that month, or schedule holiday socials, like a Veteran's Day Social on Veteran's Day.
If you need more ideas, check out our FREE email tips series, "The 3 Best Ways to Create Fun, Fresh Activities for Your Senior Residents" to learn how you can create a different and fun afternoon social each and every day.