How to Create Fun Lunchtime Activities
for Your Senior Residents
Lunchtime is a great time of day to add in fun activities for your residents.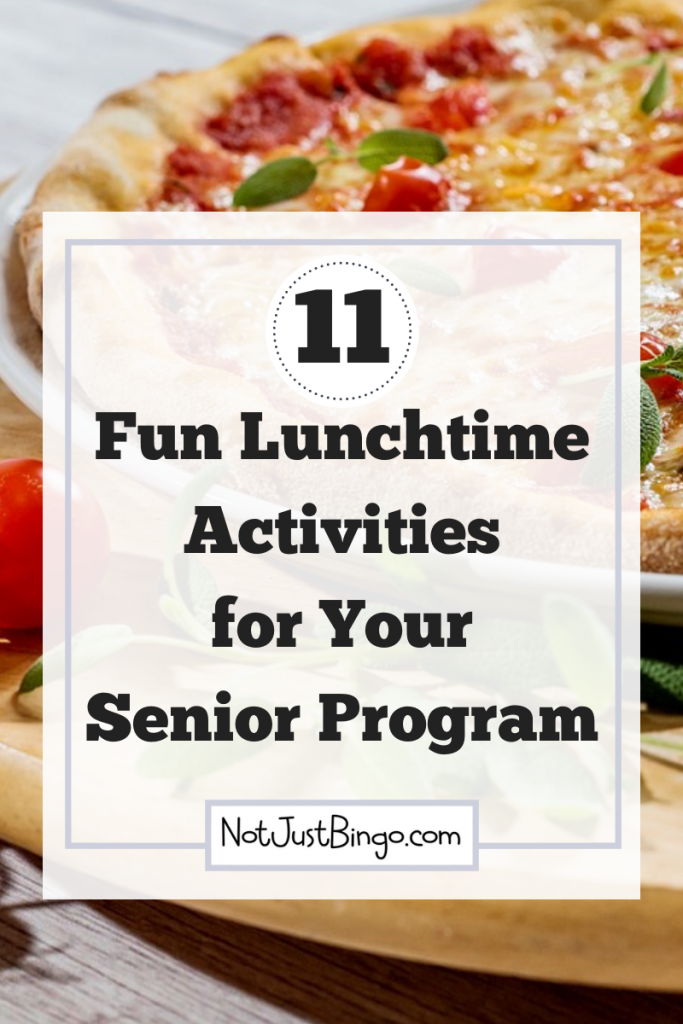 Coordinate with Dining Services to set up fun lunches in your Dining Room. By having lunchtime activities, you'll usually have access to all of your residents at one time. Here are a few fun ideas for your lunches:
1. Birthday Lunches. Once per month, invite an entertainer to perform for your residents as you celebrate all of the birthdays for that month. Coordinate with Dining Services to serve a special dessert like birthday cupcakes.
2. Musical Lunches. Consider playing music of a popular artist like Nat King Cole or Artie Shaw for your residents to enjoy during lunch. Beforehand, create a one-page Fun Facts Sheet about the musician that residents can read.
3. Men's Pizza & Beer Lunches. Host a special lunch in your Activity Room for the men to socialize while eating their favorite pizza and beer.
4. Red Hat Ladies Lunches. At the same time that you offer a special men's lunch, invite the ladies to wear their red hats to your Dining Room for a special Red Hat Ladies lunch. Consider holding your Red Hat Ladies Society meeting during the dessert course.
5. Holiday Lunches. Take advantage of the month's holidays by coordinating with Dining Services to prepare fun holiday lunches, like a Mardi Gras lunch featuring New Orleans-style food, a Flag Day lunch featuring red, white, and blue foods, or an Armed Forces Day lunch, in which you decorate your Dining Room to display military insignias and play patriotic music.
6. Club Rush Lunches. Recruit residents to join your nursing home or assisted living clubs (e.g., Sewing Club, Baking Club, Photography Club). Beforehand, make large signs for each of the clubs and scatter them throughout your Dining Room. During lunch, talk to your residents about each club and start recruiting members. More residents may sign up for clubs if they see their tablemates signing up as well.
7. Town Hall Lunches. Invite the administrators to use this time to spread the word about what is going on in the community (i.e., introducing new employees, giving details about remodeling).
8. Themed Lunches. Create themed lunches to spotlight a particular interest. For instance, if you have a new resident who is of Greek origin, consider hosting a fun Greek lunch. If your population includes a lot of former teachers, host a Teacher's Luncheon that honors them.
9. Trivia Lunches. During lunch, read fun trivia for residents to guess the answers. Award small prizes to those who answer correctly.
10. Mystery Theater Lunches. Recruit staff members or volunteers to act out short mysteries so that residents can guess "whodunit?".
11. Story Lunches. Use Chicken Soup for the Soul books to read touching stories to the residents during lunch.