How to Keep Weekends Fun
(When You're Not There)
It can be a challenge to keep your residents engaged and entertained on the weekends when you're not there.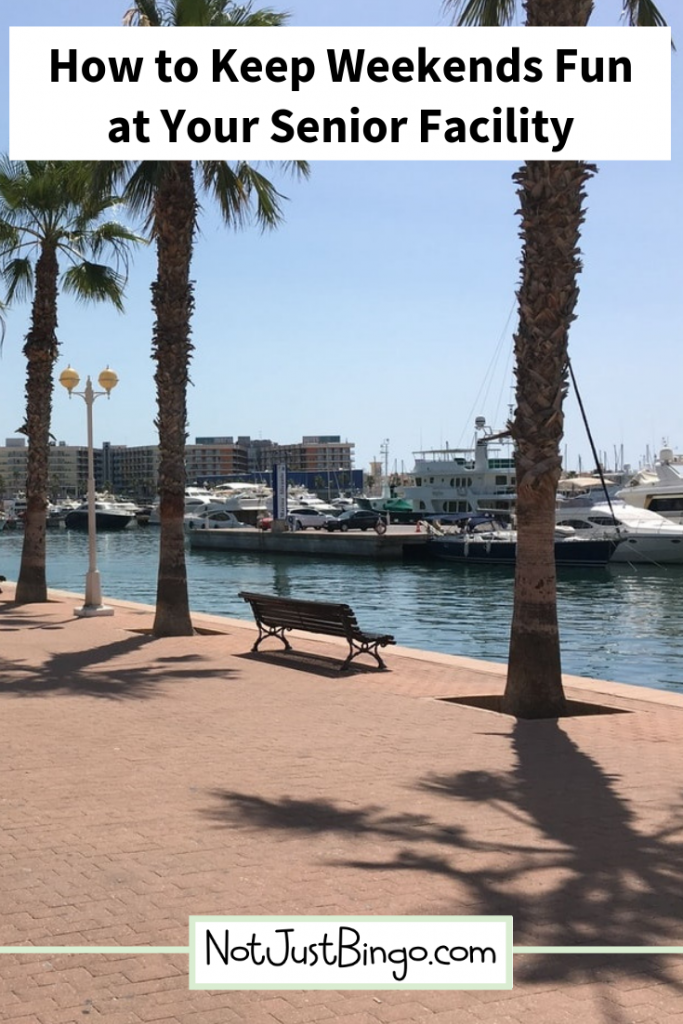 Because things get slower and quieter on the weekend, use a few of these tips to make your residents' weekends a bit more fun:
Add activities that the residents enjoy. If your residents enjoy Bingo, consider adding a Saturday Bingo activity that offers a Double Bingo game, in which the winner receives double the prize.
Recruit weekend volunteers for short periods of time. Your weekend volunteers may become consistent weekend volunteers if their commitment to volunteer is only for a short amount of time, e.g., calling Bingo every Saturday morning from 11 to noon or doing Trivia every Sunday from 3 to 4 in the afternoon. See our article How to Use Volunteers Effectively.
Invite weekend entertainment. If your facility is near a college or university, invite a music student to stop by and perform for your residents. In addition, if you have a new entertainer who is willing to do a free concert for your residents before you book him on a regular basis, ask him to perform that free concert on the weekend.
Add their favorite treats to the weekend. If your residents like to eat ice cream, set up a weekly Sunday ice cream sundae party in which residents pick their favorite flavors of ice cream and toppings.
Keep your weekend calendar full. Weekends are the perfect time to add resident clubs to the calendar.
Set out word and jigsaw puzzles for those residents who enjoy independent activities.
Invite local "kid and mommy" groups on the weekends. Because residents love little kids, encourage your local Mommy & Me play groups to stop by and visit with the residents once per month.