How to Get Your Male Residents Involved in Nursing Home Activities
Having trouble getting your male residents involved in your senior activities?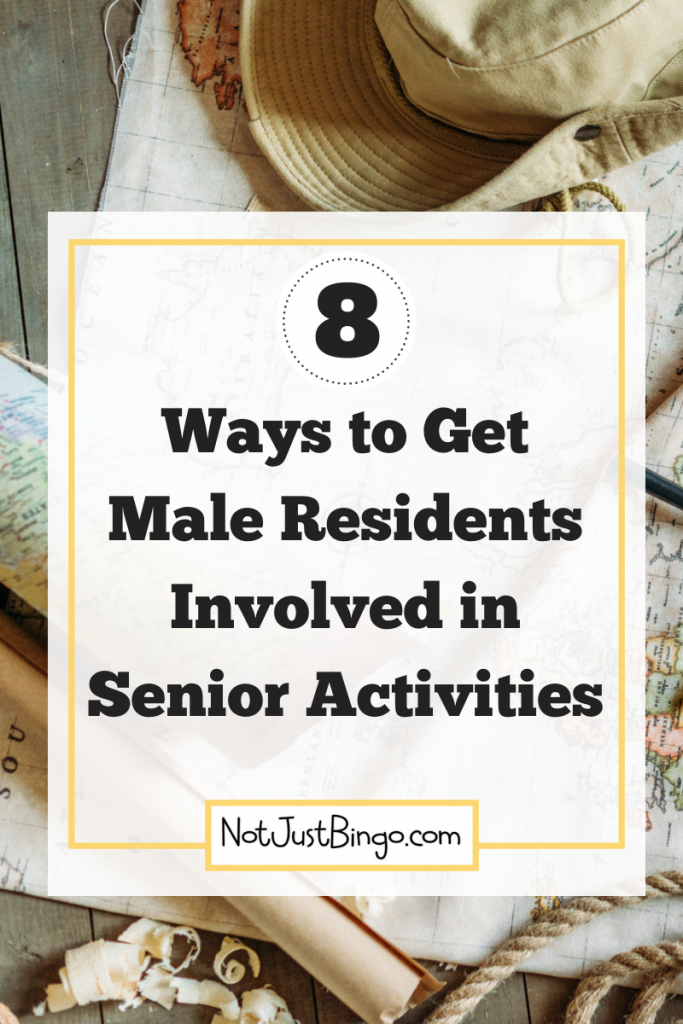 For most senior living facilities, women make up the majority of the activity participants. However, by planning specific activities that are tailored to men, you may be able to increase the participation of your male residents. Here are a few ideas:
1. Start a Men's Club. Schedule a monthly activity that is just for your men, like a men's only pizza party or a fun "frat" party.
2. Add More Contests. Add the word "contest" or "competition" to the titles of a few of your activities to pique the men's interest.
3. Play More Sporting Games. Place more sporting games on your monthly calendar like bowling, putt putt, or shuffleboard.
4. Focus on the Military. Coordinate military-themed activities for the men that involve reminiscing or storytelling.
5. Discuss Finances. Tap into the interests of the men, as former heads of household, to discuss or debate interesting financial topics.
6. Include Televised Sporting Events. Create activities around interesting televised sporting events like the Army-Navy football game or the MLB World Series.
7. Provide More Musical Activities. Get the men up and moving to music by hosting more dances and live musical entertainment.
8. Boost Tactile Activities. Appeal to the men's interest in working with their hands by planning more opportunities for the men to "fix" things or put things together.