How to Provide Appropriate Activities
to Late-Stage Dementia Residents
As your residents' dementia progresses, it can be challenging to find appropriate activities that are simple, yet meaningful. Try providing activities that appeal to their five senses.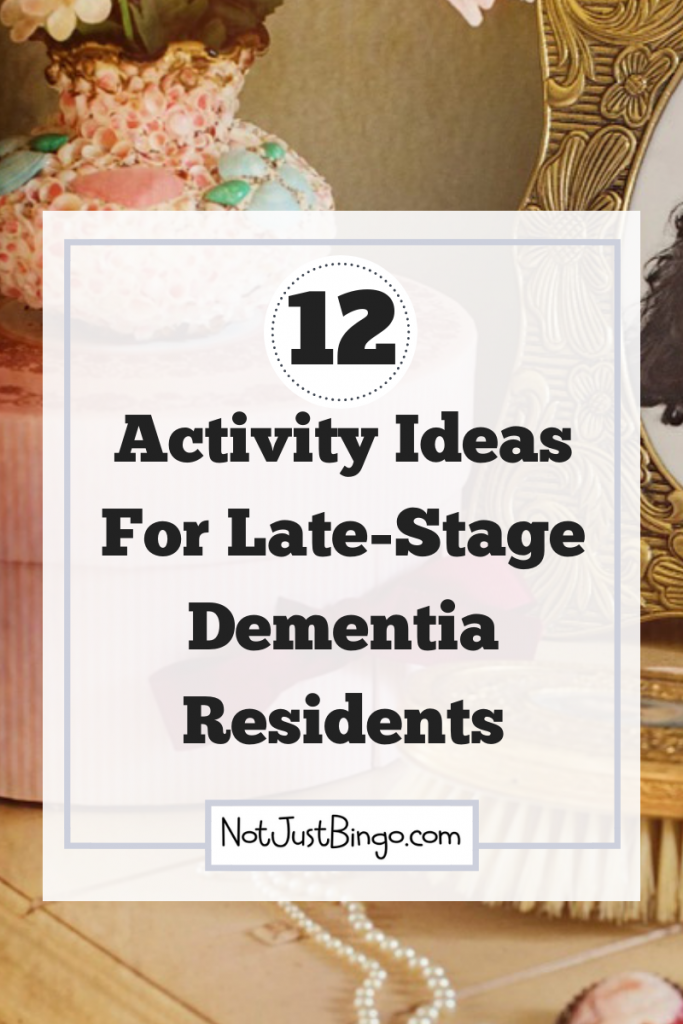 By providing sensory stimulating activities, residents may respond better as they enjoy using their senses. Here are 12 activity ideas to add to your activity calendar for your dementia residents:
Hearing
1. Painting to Music. Play soothing music in the background as you invite your resident to paint freehand on one side of cardstock. Once the paper has dried, fold the cardstock in half to create a card. Write a note in the card to a family member telling them how your resident is doing.
2. Band Class. Provide your resident with maracas or other noise-making instruments to play as he listens to music. Consider playing American folk songs that may be familiar to your resident.
Seeing
3. Boxing Match. Blow up a colorful, helium balloon and tie it to your resident's chair or wheelchair so that the balloon is at arm's height. Start hitting the balloon to get your resident to start hitting the balloon as well. This provides great exercise for your resident's arms.
4. Jewelry Box. The next time you are at a garage sale, look for bright, colorful rings that can be placed on your resident's fingers to catch her eye each time that she moves her hand. Keep all of your colorful jewelry in a jewelry box that she, if able, can look through.
5. Make-up and Manicures. Seat your resident in front of a mirror so that she can see herself as you brush her hair and apply her make-up.
6. Room Visit. For a bedridden resident, recruit a volunteer to make a season-appropriate decoration that can hang where your resident can see it easily.
Feeling
7. Independent Activity. Make lap pillows for your resident to keep in her lap, by simply covering a small pillow with different types of fabric. Make a variety of lap pillows using satin, fleece, corduroy, or wool. Throughout the day, your resident will rub her hands across the textured pillow.
8. Action Photos. Blow bubbles and take a picture of your resident as she catches them. Email the picture to loved ones.
Smelling
9. Hand Massages. Use scented lotion for hand massages.
10. Brewing Club. Add a brewing activity to your activity program and have your resident there as you brew different coffees and teas each day.
Tasting
11. Taste Testing. Cut up pieces of fruit for a fruit taste testing activity. Be sure to include sour fruit like lemons and limes to wake up your resident's taste buds.
12. Toast &… Serve your resident a piece of toast with a different topping each morning, like jam, honey, cream cheese, or peanut butter.