How to Choose Meaningful Outings
for Your Residents
Residents enjoy getting out and going on fun trips – especially the trips that have a special meaning for them.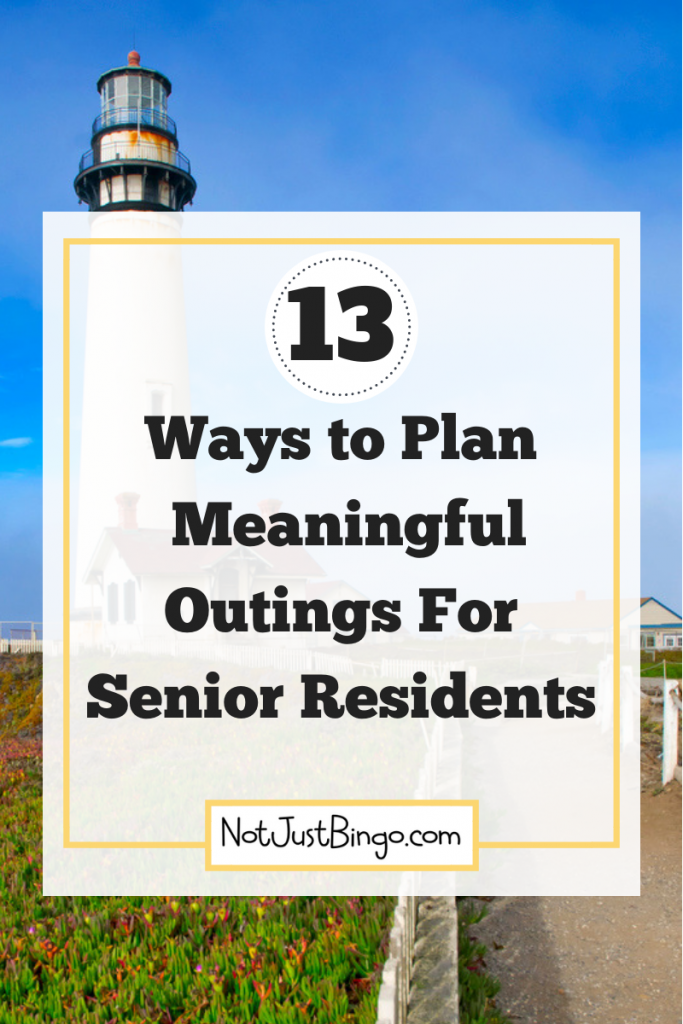 So how can you plan outings that are meaningful for your residents? Here are a few ideas to help you think outside the box for your next group of outings:
1. Focus on the Season. Plan trips that relate to the current time of the year, like viewing the holiday lights in December, taking a trip to the park in the spring, or traveling to a pumpkin patch in October.
2. Think Cheap. Try to incorporate inexpensive or free trips for your residents. If possible, ask the kitchen staff to pack lunches for the residents to take on the trip.
3. Include Cultural Events. If you have museums that are close by, especially if they are free, consider starting a Museum Club, in which residents attend a different museum each month.
4. Consider Familiar Places. Think about taking residents to places that are familiar to them, like a bakery that they used to frequent.
5. Go to Old High Schools. If you have residents that have graduated from local high schools, consider planning a trip. If you are unable to coordinate a visit into the school, just take residents for a drive past the school so that they can reminisce.
6. Implement a Resident-Choice Outing. Award a resident with the ability to make the decision of where to go.
7. Look for Animals. Who doesn't like animals? Find a local horse boarding company where residents can enjoy watching the animals.
8. Look for Kids. Locate children's sports clubs that welcome cheering fans at their local Little League games or Pee-Wee football games.
9. Seek Out Classes. If you have a resident that loves to swim, look at your local community pool for classes for that resident, if family members permit.
10. Find Other Seniors. Find another nursing home or assisted living facility that is nearby so that your residents can socialize with theirs. Alternate outings between the two facilities (e.g., your facility goes there one month for a Red Hat Ladies Lunch or for a popular entertainer, and the following month their residents come to your facility).
11. Remember Spiritual Needs. Take residents to socialize with others who can help nurture their spirit, like a local Bible study at a church or a Shabbat service at a synagogue.
12. Embrace Family. Include family members in your trip-planning. For example, if a resident's grandchild is performing a recital or is playing in a sports game, ask if you can invite your other residents to come and enjoy as well.
13. Have Fun. Take residents to fun places that they will enjoy, like bowling at the local bowling alley or watching a movie at the local theater.