How to Create a Snoezelen Area
for Your Residents
A Snoezelen area is a therapeutic, sensory-stimulating environment that can be used for residents with dementia. Snoezelen rooms can improve communication for your residents while also reducing aggressive behavior.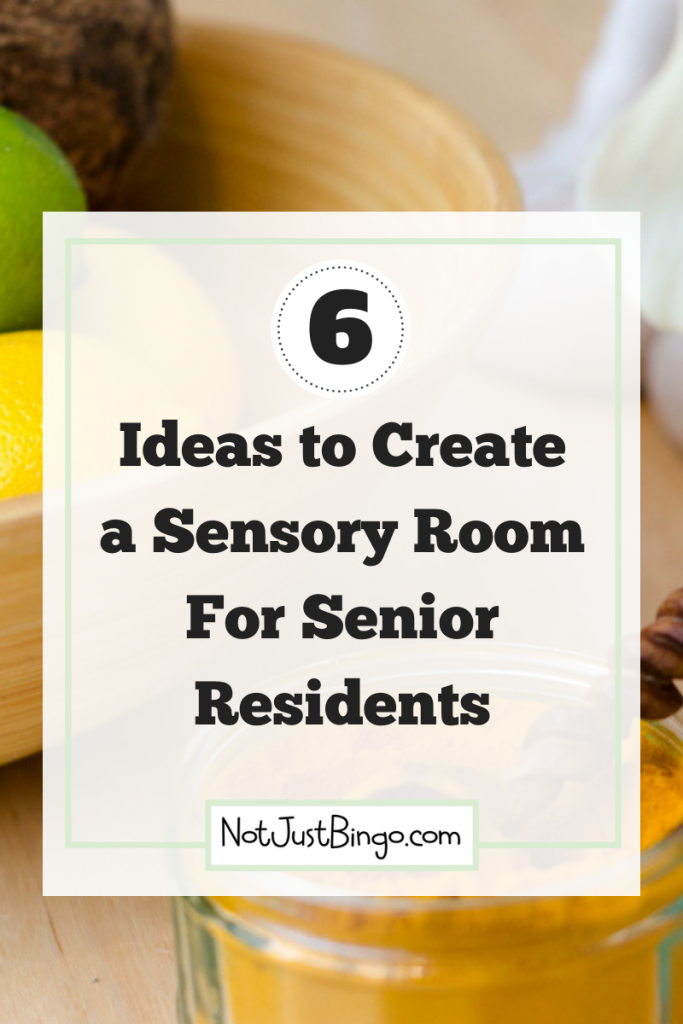 The word Snoezelen is a Dutch word that means to explore and relax. It's a type of therapy that provides multi-sensory stimulation in a controlled environment. Here are 6 ways to turn an ordinary room in your facility into a relaxing Snoezelen room:
1. Visuals. Use inexpensive visual elements that can be plugged in easily, like lava lamps or bubble lamps, night lights, or a bubble machine. For more visual stimulation, place a colorful mural on the wall.
Activity: Brush your resident's hair as she holds a handheld mirror.
2. Smells. Set up a diffuser machine where you can use aromatic essential oils.
Activity: Assemble potpourri sachets or apply scented lotion.
3. Sounds. Play nature or instrumental CDs to provide soothing sounds in the background. In addition, set up a wind chime near the window so that it blows and creates a calming noise when the window is open. For a different type of sound, plug in a water feature or a small water fountain.
Activity: Encourage your resident to cool herself off with a handheld battery-operated fan that buzzes.
4. Tastes. Supply a few of your resident's favorite snacks for him to sample. Choose options that have identifiable tastes and textures in the mouth like orange slices or chocolate pudding.
Activity: Provide a bag of popcorn for your resident to eat.
5. Textures. Display textured pillows (wool, satin, corduroy) on the chair and keep a bin nearby of soft toys and blankets.
Activity: Make easy no-sew bean bags using felt, beans, and glue.
6. Movements. Place bean bag chairs in the room for your resident to try out.
Activity: Encourage your resident to rock in a rocking chair.
For more information, check out this resource on how to create a Snoezelen room (by fada.kingston.ac.uk) for residents with dementia. (On the pdf, scroll to page 14 for more ideas on how to create a Snoezelen room in your facility).